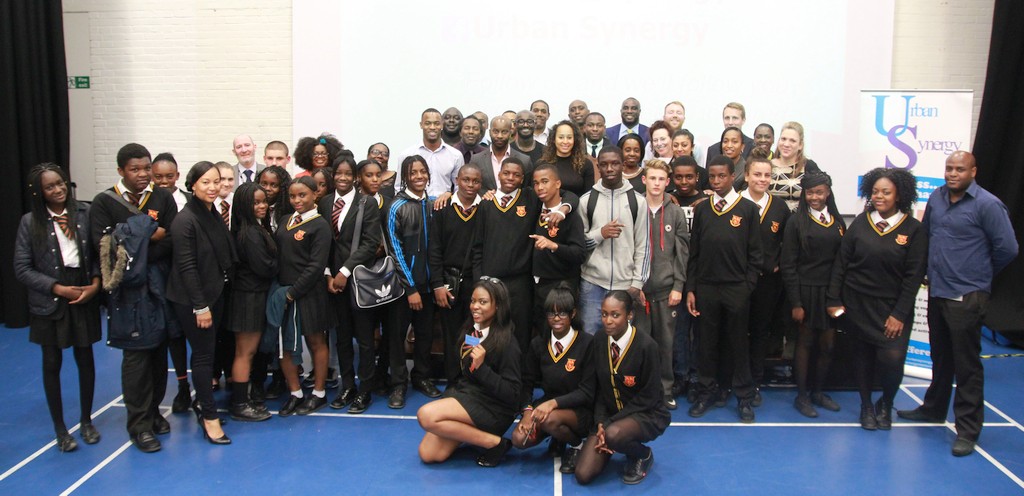 On Tuesday 2nd June 2015 over 40 students and parents attended an Urban Synergy "Top Tips To The Top" Role Model seminar at Prendergast Ladywell School. The event was hosted by Garry Green, Barrister and co-hosted by Shadidi Amedee, 14yr old Prendergast pupil, winner of numerous presentation awards.
The role models panellists were
Adrian Grant, Writer/Producer
Louise Pierre –Dental Surgeon
Andy Ansah – Sports/Choreographer Consultant
Mark Afeeva – Barrister & company director
Martin Imafidon – Business Development Director
Sadia Chuhan – Project Manager
Panellist Top Tips
[quote] Don't let anyone tell you can't achieve your goals, believe in yourself and you will achieve and succeed
Seize opportunities and strive for excellence
Don't give up… persevere
Be positive, you could be the next Role Model
Be open minded and prepared to take opportunities
Take control of your life, be a leader and not a follower
Be proud of who you are
Don't feel restricted by your circumstances
[/quote]
Co-host Shadidi Amedee, Prendergast mentioned that he was inspired by the Role Models and Speed Mentors and felt more confident, and now has a clear purpose of the career he wanted to pursue.
Niall Hand – Head of Prendergast Ladywell school brought the evening to a close and said that schools were a place of learning for pupils to engage in education in readiness for the world of work. He thanked the role models, speed mentors and Urban Synergy staff for making this event possible.