Growing up in a busy house in south east London, I was the youngest of 5 siblings, and I can tell you it was a busy noisy house. But it was also a happy home, with my Mum and Dad working hard and keeping us all in line.
I am 13 years younger than my eldest sibling, so by the time I started thinking about what I would do when I left school, my siblings were out working. I had no idea what career to go into, there was no direction from my school. I could see my sister forging professional careers, but still didn't know which way to go.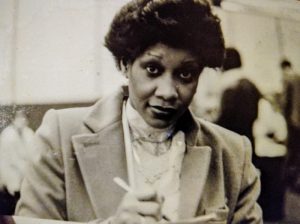 Lucky for me the answer was there, in the form of my Auntie Pat. She was a Director at Citi, a large investment bank (she's now retired). I asked her "How did you make it there Auntie?" and she told me how she'd started as a Secretary working for three Vice Presidents in the Customer Services Team. She said "I worked my way up and am extremely proud of my accomplishments, and the opportunity, support and training given to me by Citi to develop and grow".
I asked her "How do I get there?" And she said "Ask everyone you know for work experience. She supported me to build my confidence and encouraged me to be bold, don't be afraid to be yourself".
Luckily for me my elder sister was able to arrange work experience with her firm, Reuters in the city and it was the start of my journey. 15 years later I went back to Reuters as a Technical Project Manager, and even through mergers and acquisitions, I am still there today, though we are now Refinitiv, a London Stock Exchange Group business.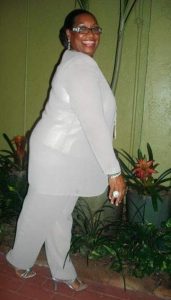 Why am I telling you all this? It is International Women's Day and I want to honour my mum, Auntie Pat and sisters, as without them I would not have had the courage and know how to get into the city.
But the most important reason is, to ask you to open the door for a young person.
Talent is everywhere, but opportunities are not. Especially to many young people in my community. So, if you have an opening for work experience, an apprenticeship scheme or scholarship please contact me so I can connect you with passionate, committed and enthusiastic young people who are keen to get on the ladder.
With you, we can help young people to write their own futures.