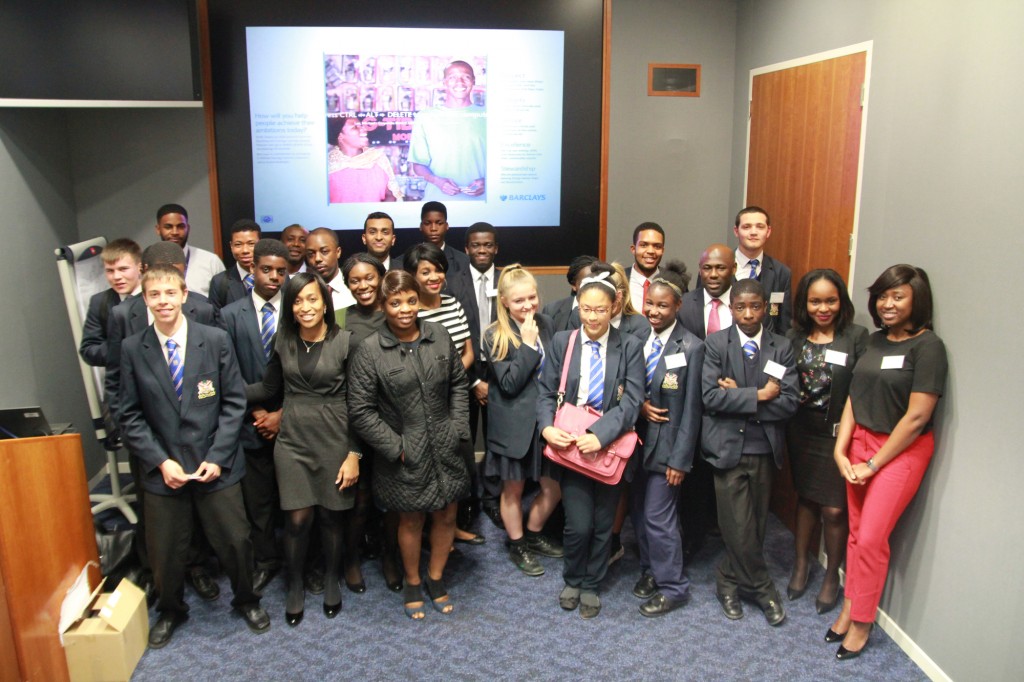 On Thursday 30th April 2015, Urban Synergy in partnership with Barclays Bank kicked off the RISE Mentoring Programme with 17 young people from South London.
RISE (Revealing the Industry to Secondary Education) is a mentoring programme designed to engage, equip and encourage young people aged 15 – 18 with the skills and confidence they need to excel post-secondary education. RISE will see young people take part in a 7 month pilot scheme run between April – October 2015 to equip them with valuable life skills, support them to achieve A-C grades in core subjects and learn essential life skills for a professional career. Each student will be assigned a mentor who will inspire, and support them to be confident in any career ambitions they have.
Sessions will entail the following:
Life skills, young people are encouraged to think more about their life experiences, their views on success and failure, and preparing themselves for leading successful purposeful lives.
Preparing CV's for the modern job market
Tips on how to stand out from the crowd in Interviews and assessments
Effective presentation and public speaking skills
Learning how to effectively network in the professional workplace.
Our special thanks to PA Consulting who sponsored the project, and mentors from Barclays Bank.
The opening session took place at Barclays on the North Colonade in Canary Wharf. After a brief introduction, everyone was invited to play a fun ice-breaker game, "2 truths, one lie" which proved to be very popular.
The students were asked to think about mentoring, what it means, and what makes a good mentor. The qualities they wanted in a mentor were: good listening skills, organised, respectful, truthful, reliable, honest.
Many were surprised to learn how many well known people like Richard Branson and Nelson Mandela had mentors.