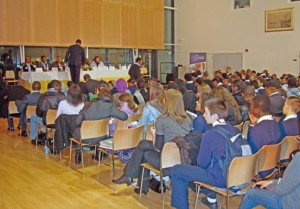 On Thursday 26th November, Urban Synergy will present a Role Model Seminar at Catford High School Business and Enterprise College.
The objectives are the seminar are:
Inspire young people by providing and presenting them with visible, tangible professional role models from similar ethnic backgrounds to themselves.
Provide some insight into the qualities required to succeed by hearing the professionals tell their stories and pass on their top tips.
Broaden the young people's horizons of possible career paths by providing role models from a wide variety of professions.
Build confidence in the young people by giving them the opportunity to talk to and question the professionals.
Raise awareness of parents to highlight the networks of support available for their child's career aspirations.
Please note, this seminar is open to Catford High students only.