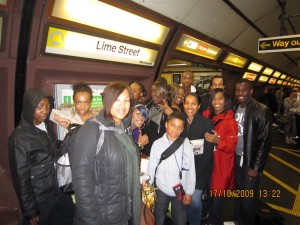 In October, Urban Synergy mentor, John Harlley, a Development Manager for Société Générale, chaperoned a group of Urban Synergy mentees on a weekend trip to the Liverpool International Slavery Museum. Here he reveals why it was an eye-opening and moving experience.
The visit to Liverpool was an extremely worthwhile trip both from an educational and cultural perspective. My parents are from Ghana and I have visited the castle in Elmina, Ghana where captured slaves were held before being transferred to waiting ships for the Atlantic Ocean journey to the Americas. A visit to the slave castle where you can almost feel the cramped and squalid conditions is an emotional experience but I found Liverpool's International Slavery Museum more of an emotional journey.
At the museum you are transported through time with detailed exhibits such as documents and transcripts, audio and visual narratives as well as artifacts and tools. You are invited to follow the history of slavery from its origins through to its evolution into the bustling trade it became and finally its abolition.
Like the mentees, I was fascinated by the slave market records detailing the sale prices of slaves – from toddlers to the elderly – with the description of their skills or their purpose. Other highlights included the personal accounts of slave masters and those of slaves who recorded uprisings in the fight for freedom.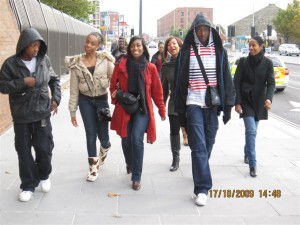 I couldn't help but feel a string of emotions from sadness to anger and even occasional delight after having learned of successful slave uprisings while walking through the museum. For our group, learning about the slave experience was humbling as it put into perspective the opportunities that people have today against the unimaginable setbacks and cruelly inhumane indignities that slaves endured.
I believe that this experience was of real benefit to the mentees as they were able to see the great leaps that people of black African descent have made and continue to make. Ending the visit on a natural high, our group was inspired by the biography exhibits showing modern-day descendants of slaves – famous black people from the world of sports, politics, literature, medicine and music who have made significant achievements down the years. The experience acted as a reminder to all of us, particularly the up and coming generation, that we each must take a dutiful responsibility to achieve and to be the best we can be with the many opportunities at our disposal today.
I would definitely recommend this trip to everyone I come across and being able to share the experience with the young people and to watch their growth because of it was especially rewarding and inspiring.