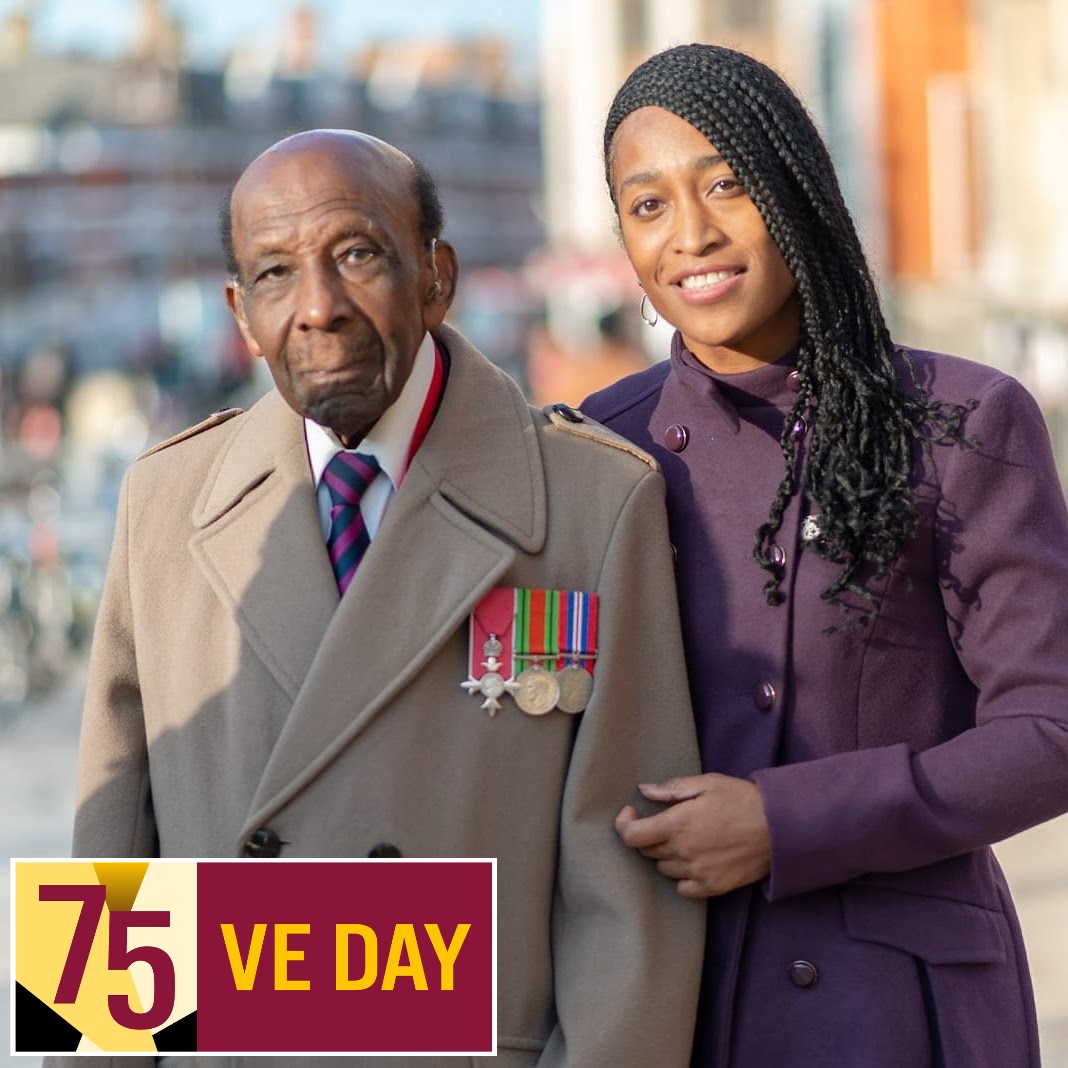 Neil Flanigan M.B.E. is a World War 2 veteran and Urban Synergy Role Model.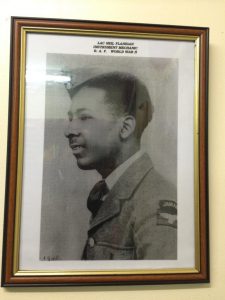 Neil was born in Kingston, Jamaica and studied at Waltham College before going to work for his local newspaper 'The Star.'
In 1943 during the second world war England was short of manpower, especially in the Royal Air Force, and turned to the other Commonwealth countries to recruit more soldiers. Neil volunteered to fight and when he arrived with other recruits at the air force base in Jamaica they were kitted out in tropical military uniforms. In the space of 5 days Neil boarded a ship with other soldiers to cross the German infiltrated Atlantic ocean in a convoy, their journey to England took 4 weeks.
Neil worked as an Instrument Mechanic or a 'Leading Aircraft man' in Bomber Command which would be Avionics today. The Leading Aircraft Certificate (LAC) qualification was one of the valued qualifications, during the war studying for qualifications was restricted and you could not be promoted without them but Neil was persistent and determined to succeed and successfully obtained this qualification. As an Instrument Mechanic Neil was responsible for checking and signing off documentation for bomber planes before they took off to confirm that they were cleared to fly, which was a huge responsibility.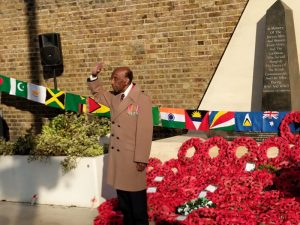 Neil continued his studies after the war. Following the war, he got involved in community activities, such as volunteering at the Citizens Advice Bureau and his local hospital. He also became President of the West Indian Association of Service Personnel, a self-help group who supported ex-service men and women from the Caribbean now based in the UK
In 2001 he received his MBE from H.R.H Prince Charles at Buckingham Palace, for services to the community.

Neil at the front at our 'Top Tips' Role Model Seminar at Sedgehill School with over 100 students
Neil provided the following advice to the young people affected by the COVID-19 pandemic:
'The Department of Education has decided to award qualifications to students by virtue of attendance and also work assessed during their studies. The future may be blighted but by persevering and studying for qualifications in the future it can be assumed that every effort will be made to assist you and also those who are not quite academic, to reach their goals. To those who may decide on a career as a skilled tradesperson, they are also a necessity in every country as building blocks for society but remember - education is key.'
"To those who gave so much, we thank you."