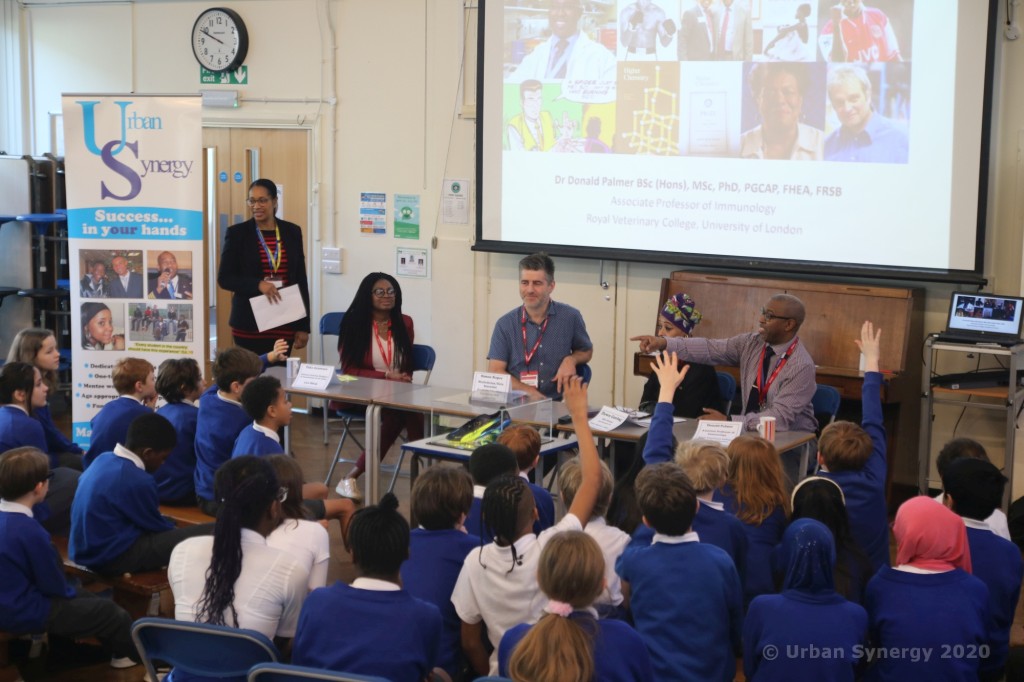 A big thank you to our inspirational Role Models, Chantal Coady OBE Joel Cole, Monique Dixon, Sharron Edwards, Gary Hamilton, Abi Kolade, Antoinette Levene-Derizzio and Viv Miller who were at Eliot Bank Primary School talking with 56 children before half term.
With Special thanks to our panellists Toks Aruoture Simon Raper Dawn Goring MBE and Donald Palmer who encouraged the children, telling them "Be bold, be brave and be brilliant, don't be shy to express yourself" and "Listen when you are spoken too and ask questions, never be afraid to ask questions" and a whole lot more.
The students loved it with one saying "I learned to pursue my dream, no matter what and to take opportunities when I get them. I will try hard, put lots of effort in my work. I enjoyed learning about jobs that I didn't know existed. Also the role models presented their stories in interesting ways."
"As the Assistant Head Teacher and Phase Leader for Years 5 and 6 at Eliot Bank Primary, I was blown away by the impact of the Urban Synergy sessions with the children across both year 6 classes. The way the speakers captured their attentions and spoke with the children was fantastic and weeks after the event, the children recall the morning with fond memories."