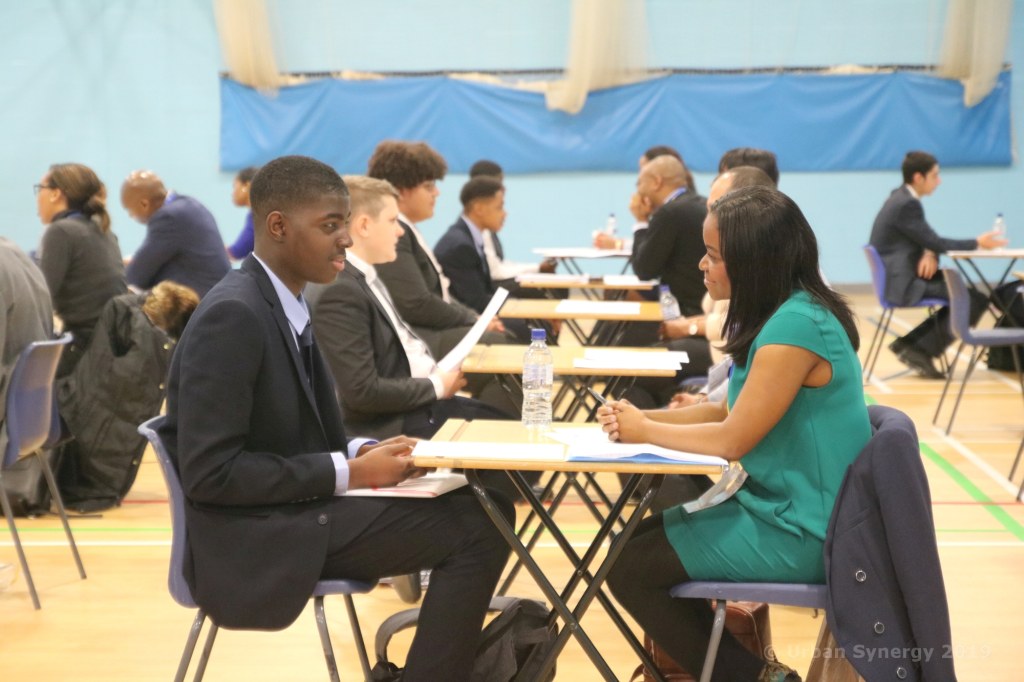 "You can do it, so don't give up" was the key message delivered not only from Poet/Lawyer David Neita, but all 60 role models that attended our Ready for Work Conference at Conisborough College on Tuesday 26th March 2019. See more in short film below.
Throughout the day, all 180 year 10 students, aged 14 or 15, passed through a program to deliver key skills in preparing them for the world of work, before they attend work experience later this spring.
Each pupil got to take part in interactive workshops to all be equipped with a CV, learn Presentations Skills, Goal Setting, Managing Difficult Situations - Communication Skills, Being Street Smart, Workplace Preparedness and Interview Techniques.
Gill Ramsey, Humanities Teacher at Conisborough College said "It is essential we link school learning to possible careers and the world of work. This day has shown the kids why we ask them to sit straight and speak clearly over and over again in class, we are getting them ready for that first job interview and every interview after that."
We had 60 employee volunteers from US Embassy, VMware, Capgemini, Thomson Reuters, Metropolitan Police, Refinitiv, BBC, Brentford Football Club, 25 Bedford Row Chambers, JP Morgan, UBS Bank, Royal Air Force, Nomura, NHS, TFL and many more.
They enjoyed the day, saying "As always thanks to the team for making it happen, real spirit of excellence" and "The students and staff were absolutely amazing. It was my first time in helping with students with interview techniques, and the day went so quickly. A massive thanks thanks to Urban Synergy for arranging this event."

Charity founder Leila Thomas said "Every 14-15 yr old should have this experience, as success is when preparation meets opportunity"
Each giving up their time to interview the young people and share their wealth of experience in roles ranging from Lawyers to doctor's, engineers to mathematicians, Detective Sergeants to Entrepreneurs the list really did go on. One prefect thanked the volunteers and said "The interviews were really useful and the feedback given helped him to learn quickly and improve"
Eddie Nestor, BBC London opened the day with an inspiring talk, calling on each and every young person to be bold and make the most of the opportunity. He even shared the day live on his Radio London Drive Time Show that evening, featuring content recorded during the day, comments from role models and an interview with Leila Thomas, Gill Ramsey and the Head Boy from Conisborough College.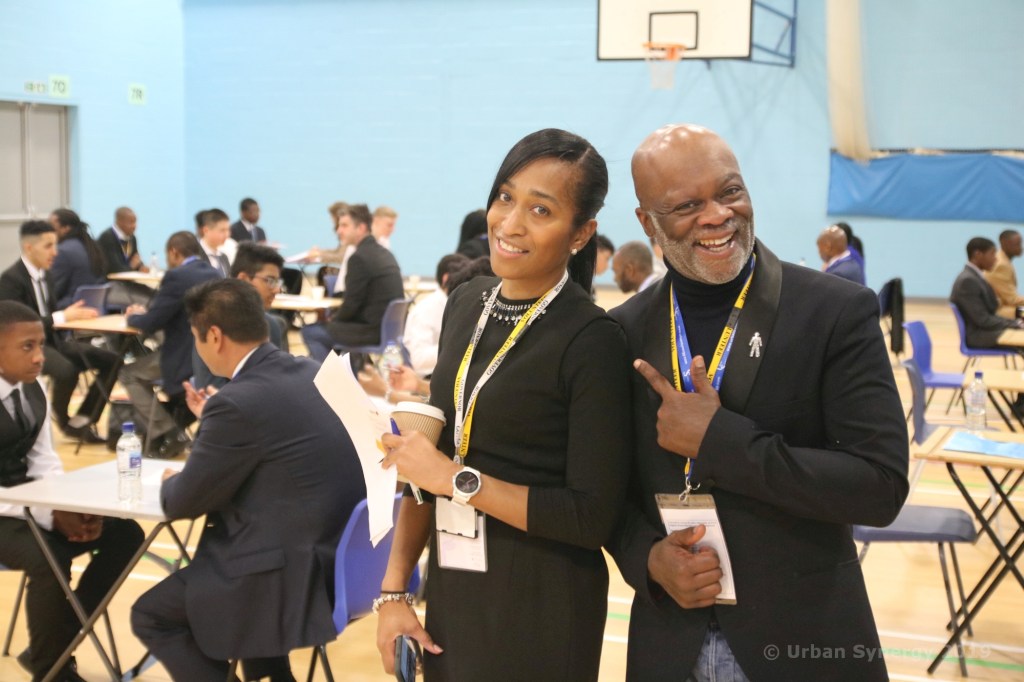 The best part of the day is that we want to do it again, so if you can spare a day please sign up to be a Role Model for our young people, now more than ever they need you.
Our goal for the day was that the young people would leave feeling more focused, confident, enthusiastic, motivated and inspired to reach their full potential, and 97.2% of the pupils strongly agreed and agreed that they understand how to dress and behave in the workplace, after ready for work conference.