The M&G work experience and apprenticeship preparedness programme was an incredible opportunity for students to gain hands-on experience and a deeper understanding of the inner workings of a corporate environment. We partnered with M&G to deliver this programme, which was designed to empower 28 students with skills to navigate the intricacies of the recruitment process, through a series of workshops, with the most promising 10 to 12 students being selected for a week-long work experience during half-term. Out of these, 11 students from Christ the King St Mary's Sixth Form college were selected. The extra lengths Maria Willcockson and her teams at M&G go to, to provide equitable support the capable and talented young people we work with, is essential for improving social mobility.
Throughout the week, students had the opportunity to work closely with specialists from various departments at M&G, who shared their expertise and knowledge. 
They worked with the existing apprentices, two of which are Urban Synergy Alumni, on challenges and also to hear first hand what it is like to be in an M&G Apprenticeship.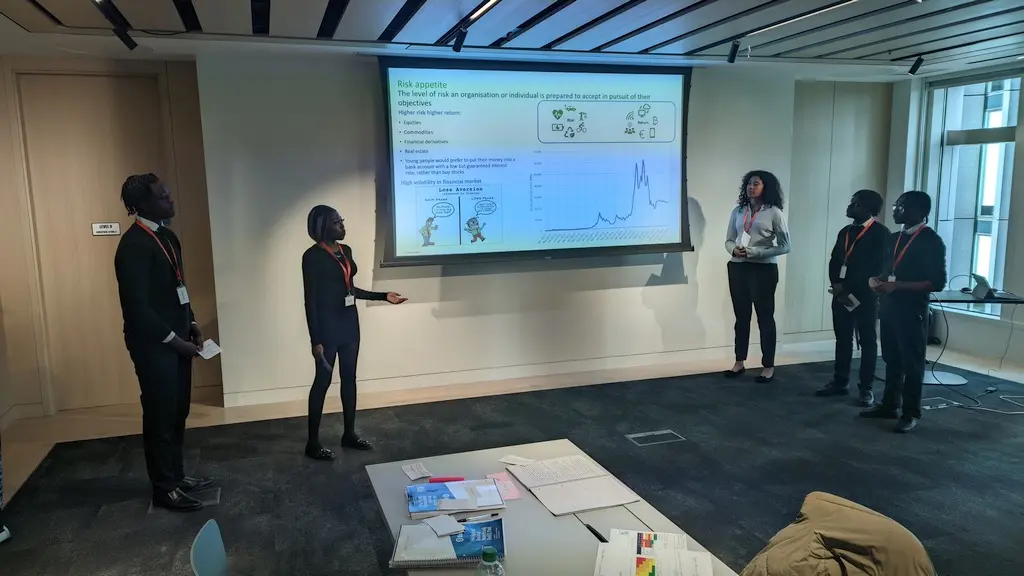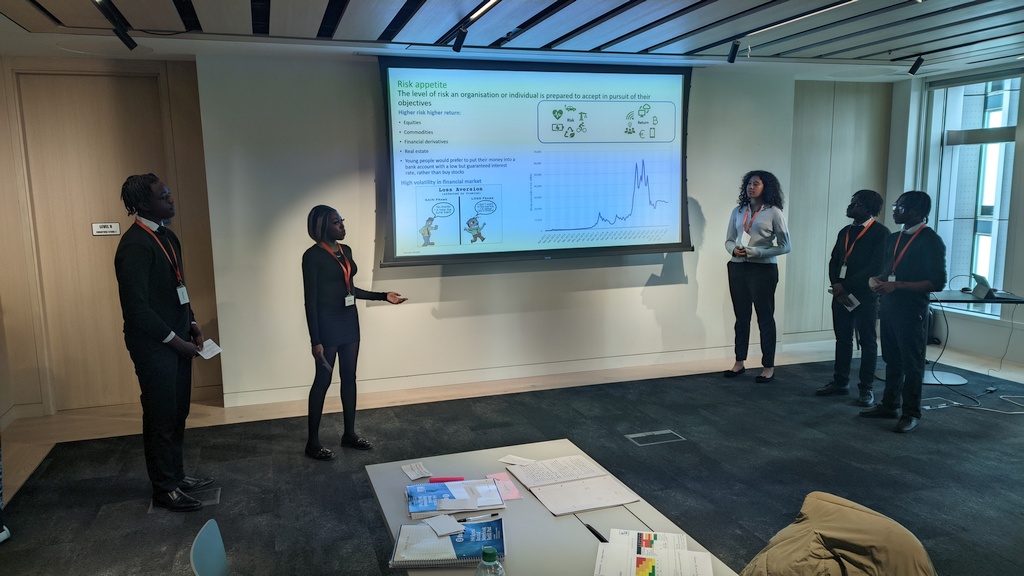 The students were split into two groups and tasked with using the information gathered to formulate presentations about the challenges young people face when investing. As well as many workshops designed to develop the students' presentation skills, CV writing, interview techniques, psychometric test proficiency, and overall understanding of the recruitment process.
Hammam, a year 12 student said:
"I would like to thank Semere for adding me to the programme and Maria for running the work experience. They are working hard for our success, and it's our responsibility to not let the opportunity slip. Maria was someone who was full of energy and really fun to talk to; I never felt tired of listening to her advice. She helped me build confidence,"
The programme aimed to empower students to make informed decisions about their education and career paths. By providing hands-on experience and skills training, M&G and Urban Synergy hope to help young people fulfil their potential and take advantage of the opportunities available to them.
Urban Synergy is one of our strategic partners that enables us to work with young people who wish to explore early careers opportunities in our industry. Recent examples include recruitment masterclasses and hosting students work experience programme. The aim of our programmes is to raise young people careers aspirations and positively impacting their future prospects. Working with Urban Synergy Team is enjoyable, their care and passion for students development is unparallel. We share the same strive for excellence and value in delivery.