Navigating the world of college and university applications, job interviews, and apprenticeships can be confusing!
As an Urban Synergy Mentee, you'll be partnered with a Mentor based on your career goals or interests, who will guide and support you every step of the way.
We have fantastic Mentors from a range of industries, including Law,, Technology, Finance, Sales, Marketing and more. Many of our mentors come from large corporates, including Goldman Sachs, UK Power Networks, Dynamic Planner, EC1 Partners, DMGT, and London Stock Exchange Group - to name just a few!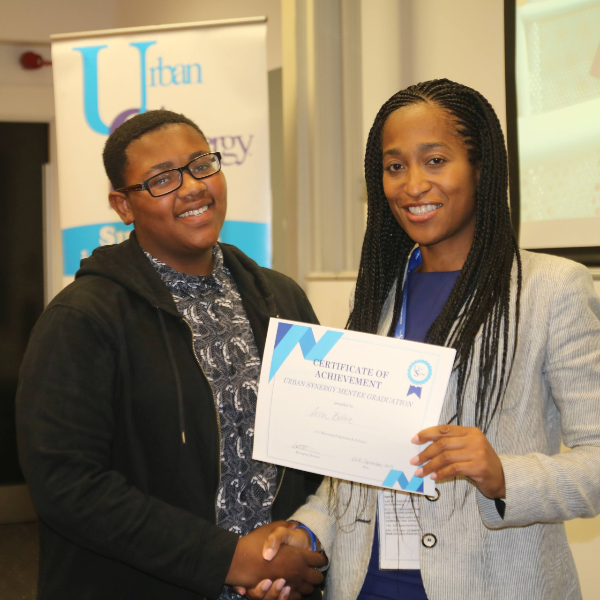 Mentoring is a brilliant way to gain real industry knowledge from experts themselves, and get your foot in the door.
But don't take our word for it, hear what some of our recent mentee's have to say for themselves:
So what's involved?
You'll meet your Mentor regularly online (a minimum of every two weeks) for three months.
Complete all tasks set by your Mentor; this could be learning new skills or conducting research.
You'll get the opportunity to come along to our socials - and to meet the team and other Mentee's.
A network of professionals will support you with career insights, interviews, work experience, and internships.
Have energy, enthusiasm, and the passion for following your dreams!
You'll become an Urban Synergy graduate, with access to more career opportunities.
My School isn't Listed...
If you are from a school not listed in our application form, register your interest by completing the form below. We'll add your school and invite you to register.