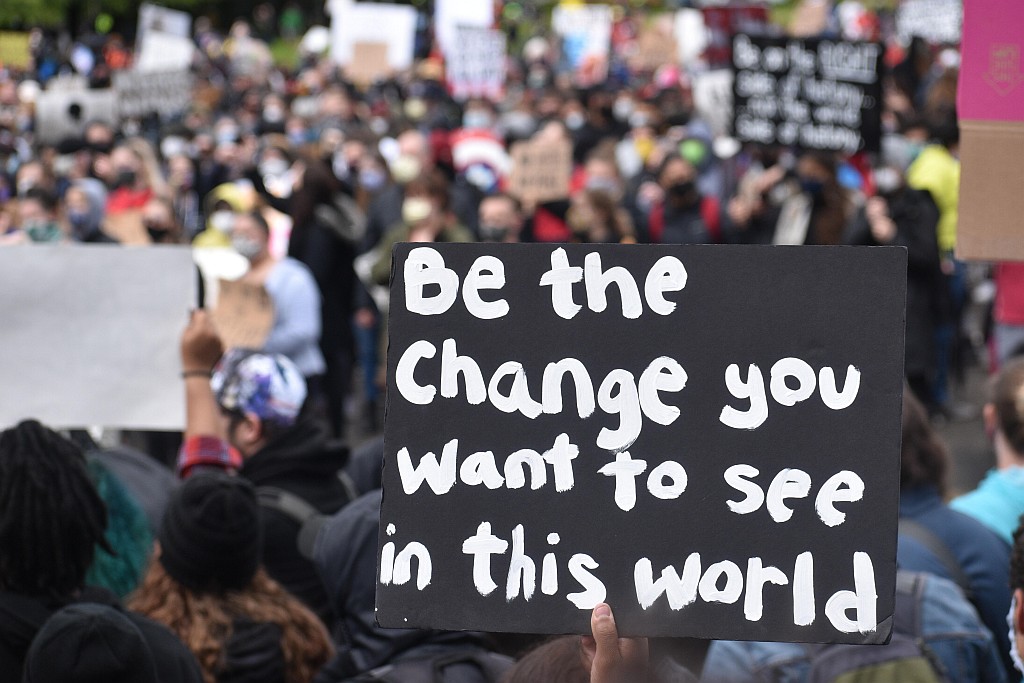 Today is the anniversary of George Floyd's death and we need to take stock and pay our respects, but what I really want to focus on is the change that has been realised since then. 
A year ago we had an outpouring of conversations around race, injustice and the change that was needed across our community, from school classrooms to corporate offices. We talked about and listened to the lived experiences of our community and made a list of what we needed.
It wasn't long: 
More positive role models

More kindness and support 

More opportunities for young people to shine
We thought about these three ask's and what they meant to young people. We landed on Inspire, Guide and Connect. 
We raise aspirations through inspirational role models explaining their career journeys and giving top tips.
We guide young people with 1-2-1 mentoring and teaching them communication, interview, organisation and time management skills. 
And we connect them to work opportunities, like apprenticeships, externships and work experience.
In the last 12 months we have reached 3255 children and young people through online seminars, had more than 250 15-18 year olds join our mentoring programme and found 150 new work opportunities for our young people. These are really strong numbers in a pandemic year.
This year we also have gained many new sponsors, launched new online programmes and set up a Corporate Advisory Board, chaired by David Craig, Group Head, Data & Analytics Division & CEO Refinitiv at LSEG. These are huge steps to show that together we can break down barriers and make a difference. But we need more, we need more role models, more female mentors and more sponsorship so we can continue to grow our offering and help more young people to write their own future. 
Each of these steps and every supporter we have, are playing their part to deliver an equitable future. Help our young people see an anti-racist world by not being a bystander.  If you see someone not being treated fairly, call it out, especially if you are a leader and be aware of the language you use. It's ok to say "I am an anti racist".  
The bridge we have put in place from the school gates to the workplace is heavy with footfall and there is more coming down the track. We want to show the talent in our community has a place in the workplace and level the playing field for all young people. 
So help us Inspire, Guide and Connect young people by donating, volunteering or fundraising for Urban Synergy!