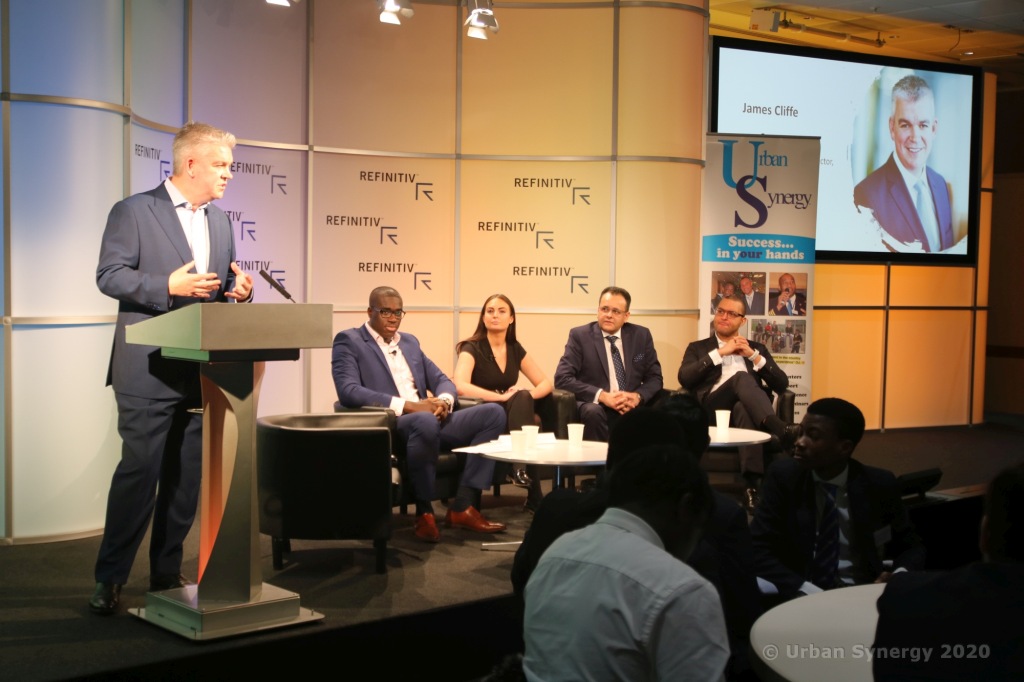 On Wednesday 29th January we kicked off 2020 with our first Corporate Role Model Seminar at Refinitiv, in Canary Wharf and also received an amazing £10,000 donation from Refinitiv as voted for by their staff. This donation will be essential for us to continue to raise the aspirations of more young people.
With 60 Year 11 students (aged 15-16 yrs) from Haberdashers Aske's Knights Academy, as well as our 7 Career Jump Start students on a week's placement from Addey and Stanhope, they certainly made the most of meeting the role models and decoding the corporate world. Our amazing role models, panel and keynote speakers were truly inspiring and we heard many positive comments from the students including;
"I got to see the world of work in a different light. I will revise more."
"The role models inspired me to push myself."
"I learned that you can still get far in life, even if you fail in the beginning."
67% of students visited a corporate building for the first time
93% of students said the seminar helped them to understand the different types of jobs that people can do in the office
89% of students felt more confident after speaking with the role models at the seminar
90% of students felt more positive about their future and careers after attending the seminar
54% of students discovered a job that interested them, something that they may want to do in the future
We also welcomed guest role models from CitiBank, Coutts, Dow Jones, Dynamic Planner, Goldman Sachs and M&G Prudential and Thomson Reuters all working together for the benefit of our local community.
A big thank you to all of our role models for giving up your time to help the next generation; Ben Harding, Tim Knowland, Rhian Williams, Nitin Parmar, Chris Coomber, Victoria Silverman, Emmanuel Aramide, Kayleigh Bailey, Nicola King, Brian Oryem, Sharon Thomas, Jason Ramchandani, Ben Goss, Khilan Doshi, Carmelo Macasaddu, Daniel Callaghan, Sharon Blackman, Neil Ranasinghe, Ozzi Osadebe, Che Sidanius, Gregory Anthony, Taj Yusoof, Sweetny-Ivy Akiror-Ojule.