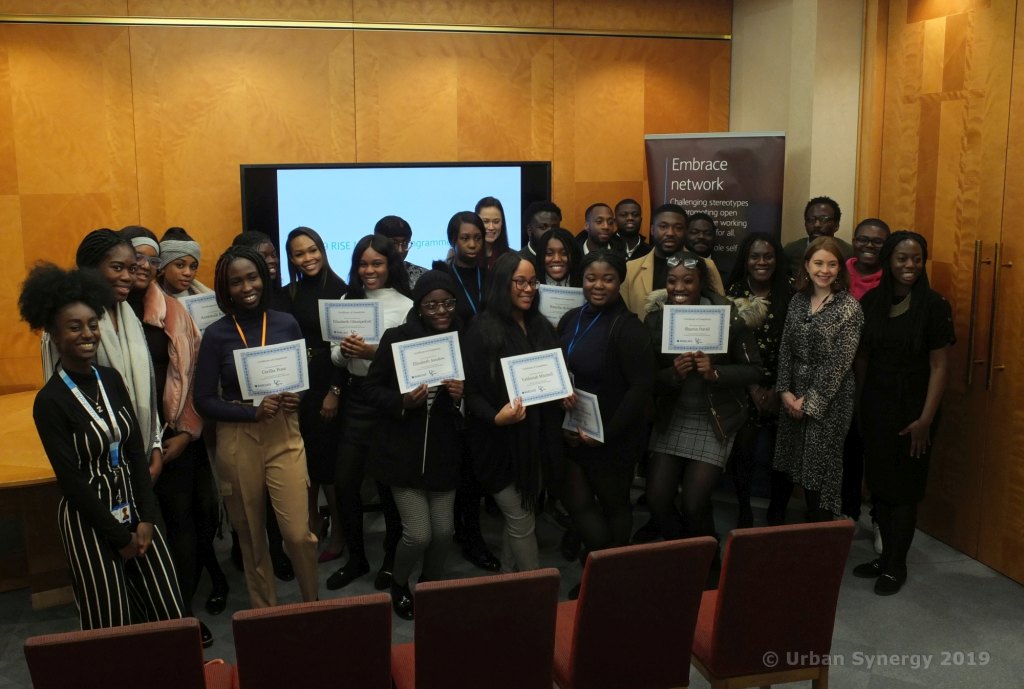 This autumn the Urban Synergy and Barclays RISE programme recently concluded with 14 students from Christ The King Sixth Form attending a number of workshops at Barclays in Canary Wharf. Led by members of the Embrace Black Professionals forum, there were workshops on workplace values, CV/Interview skills, Python coding and guest speakers talking about their own career journeys and entrepreneurial endeavours.
All 14 mentees are assigned a trained Barclays volunteer mentor to support them throughout the programme, each providing inspiration and valuable advice on academic and professional career paths.
RISE (Revealing the Industry to Secondary Education) is a corporate mentoring programme designed to engage, equip and encourage young people aged 16 – 19 with the soft skills and confidence they need to excel post-secondary education.
Student feedback
We asked the students which aspects of the programme they enjoyed most:
"Guest speakers because they gave us solid advice and gave us their experience in their field of work"
"I enjoyed when they showed us around the different work spaces"
"The mentor sessions - Helped me understand the working world more and how to structure my CV and cover letter to be more eligible to be more employable"
"Resilience I found out that failure isn't necessarily a bad thing so far as your are able to bounce back and do the best you can."
"Work place expectations helped me know what to expect"