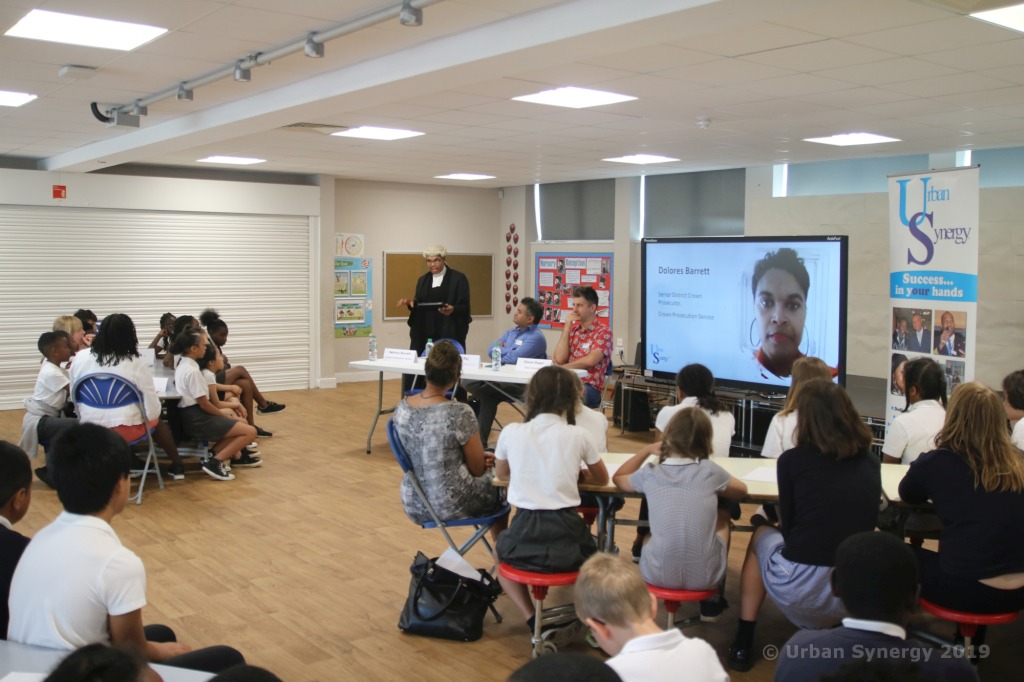 On Thursday 11th July we were invited to Holbeach Primary School to speak to 10 and 11 year olds, for our next inspirational Role Model Seminar. 
The children heard from 
Simon Raper

- Data Scientist & Statistician at Coppelia Machine Learning & Analytics 

Nity Raj

- Director of Brentford F.C. & F.C. Midtjylland

Dolores Barrett

- Senior District Crown Prosecutor, Crown Prosecution Service
Simon Raper talked to the children about his challenging school days and how he turned it around, saying "No matter how deep the hole you got yourself into you can always get out of it" and "If you pick something you really love, the motivation will come out of it"
Nity Raj said "Be helpful, friendly and cheerful, be the person people want to work with" he said it may not be easy as "There are some unfair people in this world… be twice as good, be twice as helpful" and you will succeed.
Dolores Barrett told the children that "It doesn't matter where you start, it's where you end up that matters" she talked about not listening to negative comments "It's not about what anyone else thinks, it's what you think that matters." And encourage the children to "Believe in yourself".
The children had a great variety of role models during the speed mentoring and asked some wonderful questions, even asking about sustainability and qualifications.   
Student feedback
 'I enjoyed the part where we got to talk to scientists, lawyers and footballers face to face, that is a once in a lifetime opportunity to talk to and see professionals.'
'I enjoyed learning about the role models' jobs and what they have achieved to get to where they are now. I will try my best in all subjects and find clubs that could help me improve.'
'I learned that if you believe that you are not going to succeed then that will come true, but if you believe that you are going to succeed then that will come true.
'I learned that however hard anything may be, keep trying until you succeed. If you have a dream, work hard and it may just come to life. I will continue to work hard and practice, practice, practice until I reach the goal or achievement I want to get to. I enjoyed how it inspired me so much.'
'I will come up with a backup plan and I will learn from my mistakes. I enjoyed adults finally talking about jobs in an honest way.'
'I will use the superhero pose in the future, because it made me feel stronger and more confident.' (Demonstrated by our role model Nity Raj) I enjoyed the beginning where we heard about Simon, Nity and Dolores' story they really inspired me and I was really intrigued.'
'The superhero pose worked. I felt nervous about going to secondary school and Nity taught us the superhero pose and when I did it – it worked!'