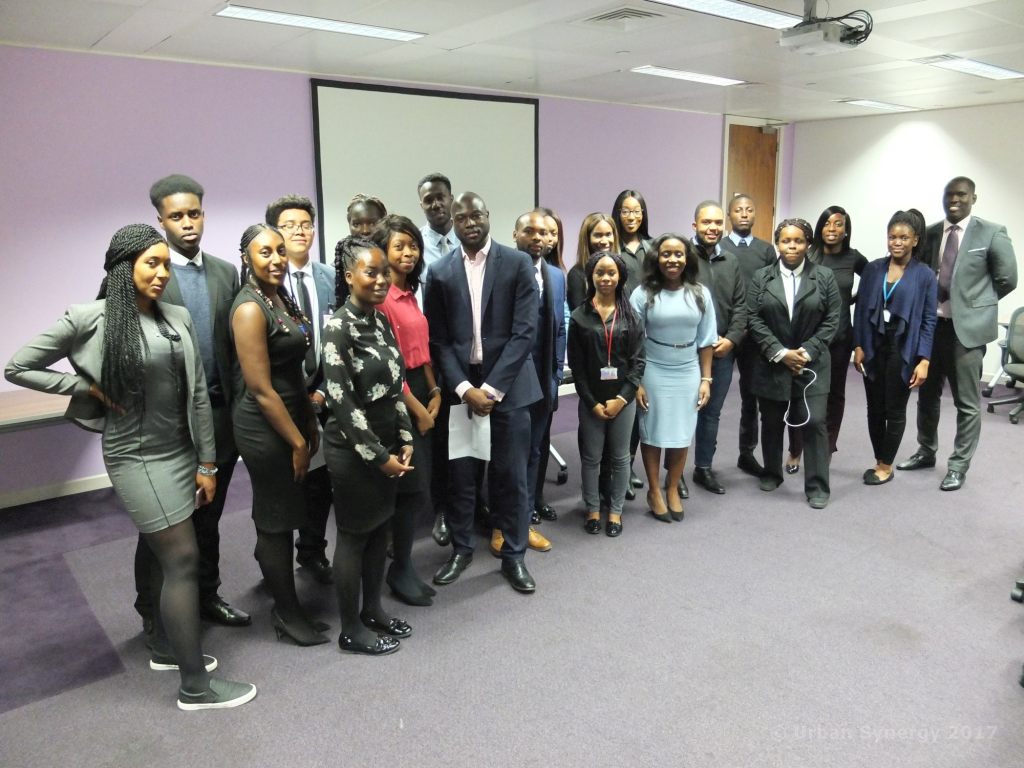 Now in its 4th year, the Urban Synergy and Barclays RISE programme concluded with 24 students from Christ The King Sixth Form College learning essential soft skills through a series of workshops.
RISE (Revealing the Industry to Secondary Education) is a mentoring programme designed to engage, equip and encourage young people aged 16 – 19 with the soft skills and confidence they need to excel post-secondary education.
All 24 mentees are assigned a Barclays volunteer mentor to support them throughout the programme, each providing inspiration and valuable advice on academic and professional career paths.
The 6 week programme consists of workshops covering:
Introduction and speed mentoring

Workplace values, discussion on success, goals and ambitions

Digital Skills with Freeformers

Group workshop on design led thinking at Barclays RISE Innovation Centre

Trading floor tour and Q&A with traders

Presentation challenge
Our evaluation of the programme based on feedback from students reports:
Gains in confidence, workplace values, networking and presentation skills

Mentoring helped significantly, providing additional information and ideas on career paths.

All would recommend the programme to friends.
Mentee Feedback
"I have further enhanced my confidence, communication skills and most especially, I have learned how to network during the Barclays RISE Program."
"Networking has been a key skill that I have gained from the programme which I believe will enable me in the future to put it into practise. I have also learned workplace values and I believe that I have further enhanced my confidence around new people and using initiative during various differ skills and activities throughout the course of the programme."
"My mentor helped me to build a picture of the career path that I would enjoy and succeed in, in the future which I am very happy and grateful for."
"Ultimately this programme was absolutely wonderful and has been my most successful achievement of 2017 alongside my GCSE results and I wish I could have many more of such opportunities. I would like to thank Barclays and Christ the King for granting this opportunity and all the mentors, Urban Synergy and their volunteers and every other professional who volunteered and /or decided to come speak to us as it was very helpful"