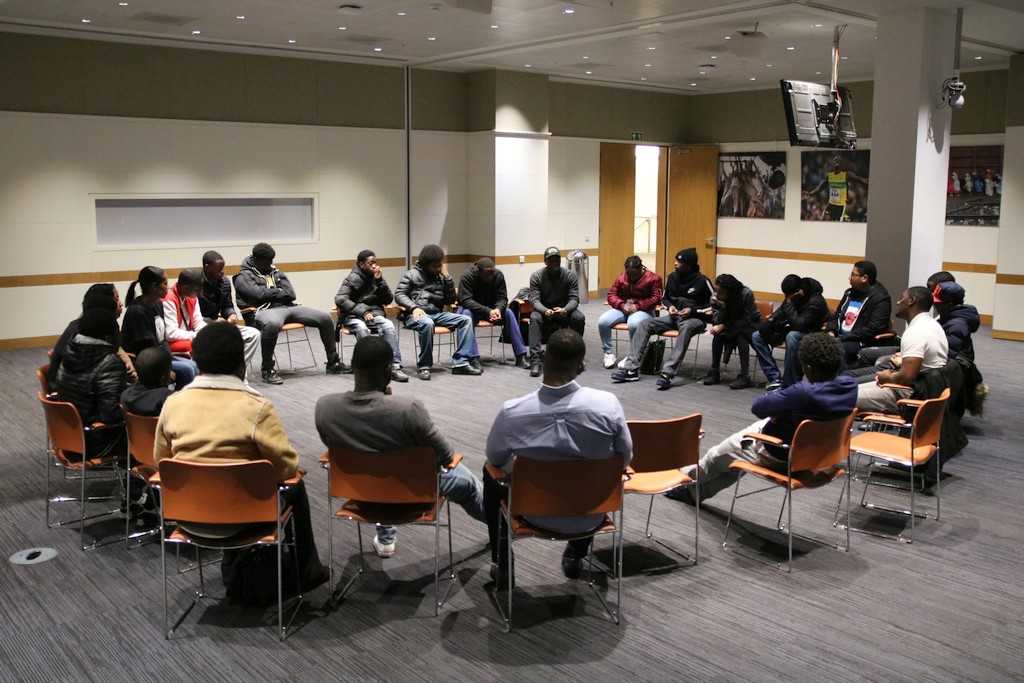 Urban Synergy Mentees rounded off 2015 with a series of pre-Christmas events.
On Saturday 19 December the mentees attended a 'Real Talk' Workshop, facilitated by Barrister Garry Green, Urban Synergy Trustee and Role Model, Martin Imafidon, Urban Synergy Role Model, and Young Ambassadors, Kofi Siaw, Gavin Kumara, Kojo Boakye and TJ Jaiyeola.
The events form an integral part of the Life Enrichment Skills programme, which mentees attend as part of the their 1-2-1 Mentoring Programme.
The workshop format was informal and open gave the mentees an opportunity to hear 'real' life stories on a relaxed setting as the role model's shared their personal journey's, challenges and victories.  The mentees were encouraged to share their own personal concerns and the role models imparted advice on strategies to deal with challenges at school, self confidence, focusing oneself and the importance of respect for themselves and others. Barrister, Garry Green also talked about the consequences of Joint Enterprise and how young people can take steps to ensure they do not get caught up in situations that could affect their futures.
The workshop was followed by an Ice Skating session at Canary Wharf and lunch at Nandos!
A big thank you to Garry, Martin and Young Ambassadors Kofi, Gavin, Kojo and TJ who generously gave their valuable time to share their experiences on this Saturday afternoon.
Following the workshop, mentees said:
[quote]"I learnt that you can achieve and that there is no limit or barrier over anything"
"You shouldn't let anyone put you down and you should follow and put in the work to pursue your dreams" – Nathan
"You should not allow yourself to be limited by others" – Ramayne
"I will try to make better choices" – Taylor
"I will be careful about who I call my friend" – Drey[/quote]