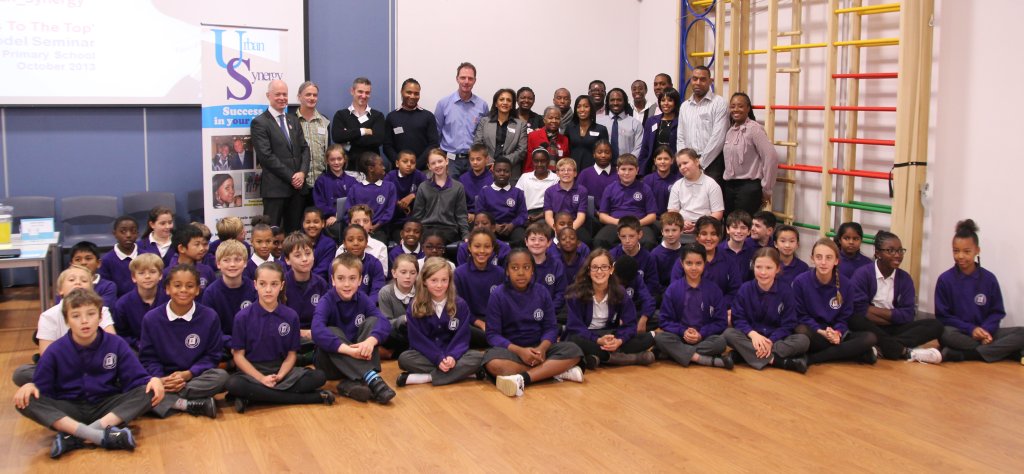 Urban Synergy delivered a "Top Tips to the Top" Role Model at Gordonbrock Primary School in Lewisham. This was the first time we've delivered the seminar to a younger audience of Year 6 pupils, and it was a great success.
Our panel consisted of:
Dr Charlie Easmon – Harley Street Doctor
Toks Aruoturo – CEO Pumkin Patch
David Neita – Lawyer
Dawn Goring – 10 Downing Street
Adrian Grant – Writer & Theatrical Producer
The panel spoke to the children about their career journeys and the challenges involved. This was followed by speed mentoring by the panel and Role Models from Ford, Thomson Reuters, Kick It Out and Lloyds Bank.
The Head Teacher spoke to 3 pupils and they said the seminar was Awesome, Amazing and Inspiring and another pupil said he wants to be an engineer after attending this seminar. The Executive Head has asked for dates to repeat the seminar in another primary school and Gordonbrock next year.
One of the students wrote us a letter thanking us for the inspiring seminar and that they now want to be an engineer: