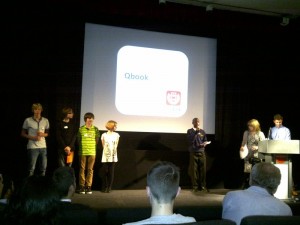 Teens showed off their creativity and entrepreneurial spirit in last months 2012 Apps for Good Program award competition in London. Top mobile apps were recognized, including those in the Thomson Reuters-sponsored "Information" category.
The Apps for Good program teaches young people to create mobile and Facebook applications that make a difference and solve real problems. Last year, Thomson Reuters announced its sponsorship of three schools in London. According to the Apps For Good team, there are currently 40 partner schools engaged across the UK, impacting over 1,300 students.
"Having this opportunity to mentor St Matthew Academy pupils with their Mobile App ideas through to creation was a great experience! Said Leila Thomas, Thomson Reuters Technical Project Manager. St Matthews Academy won two of the Mobile App awards in the Learning and Community Categories. I'm extremely proud of them!"
Trevor Cole, Software Developer also supported the youngsters throughout the programme and said "It was a real privilege to see such creativity and hard work at first hand."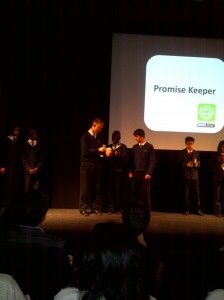 "I am thrilled to lead our Thomson Reuters efforts with Apps for Good," said Bob Schukai, global head of Mobile Technology. "This past year, we directly sponsored three schools in London financially and provided tremendous mentors from Thomson Reuters including Margaret Hanlon, Leila Thomas and Dominique Schreier."
During the school year, the students learned how to take a product concept from idea to reality, creating a roadmap and marketing and monetization plans. The students then built a prototype of their app. Teams submitted their work to a panel of judges and the final two teams selected presented in the final "Dragon's Den" style competition. Thomson Reuters sponsored the Information category, while other major companies sponsored other categories including Dell, RIM and Barclaycard.