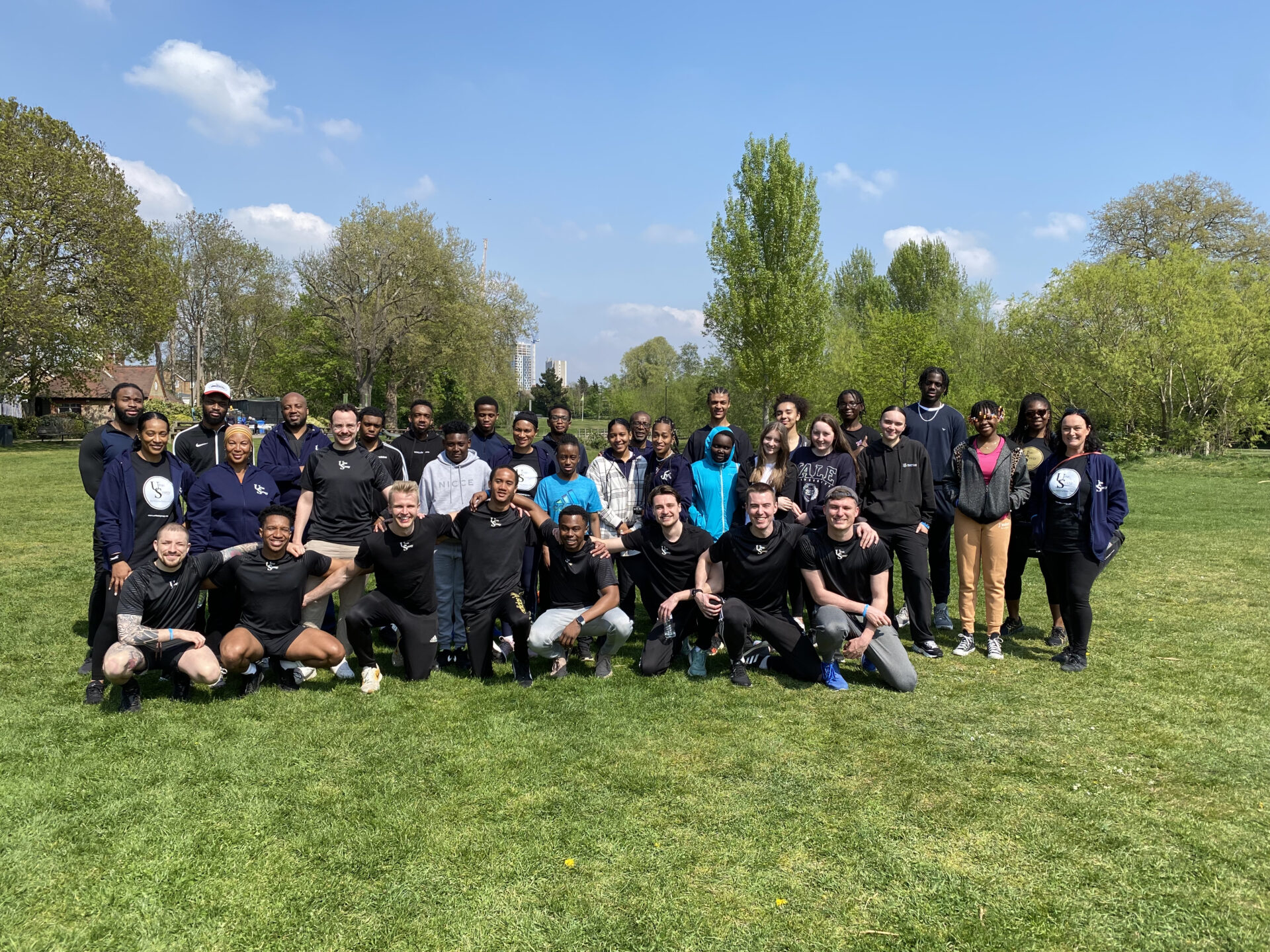 How Mike raised over £10,000 for Urban Synergy whilst working full-time and training to be a Personal Trainer.
Mike Goodbody from Citi Bank began supporting Urban Synergy in January 2022. Since then he has smashed his fundraising target, having reached £10,338!
Mike did this by delivering a hundred personal training sessions to a group of eight friends at gyms across London, outside of his full-time job in finance. The time taken to coach his friends virtually and then physically travel to their gyms has taken up 25 hours of his week for 14 weeks and equivalent to approximately 300 hours.
Not only this, but as part of his volunteering and fundraising efforts, Mike organised and ran a fitness and networking event in a local park for Urban Synergy's mentees. This enabled young people to network with others their age, as well as with Mike's friends from different industry backgrounds, giving them an insight into careers they are interested in.
Thanks to his wonderful work, Mike has been shortlisted for the Fundraiser Award at the BBC Make a Difference Awards! He is continually looking for new ways to support Urban Synergy and regularly encourages his family, friends and colleagues to sign up to volunteer.
Mike said: "I always wanted to find a charity to support in the South London community where the 1-to-1 impact was visible and transformational. Urban Synergy's amazing local network and long-standing e-Mentoring programme made this a cause I was energised to support."
Raising £10,000 has enabled US to reach hundreds more young people through our careers seminars and e-Mentoring in the coming year.
If you'd like to get involved and raise funds for Urban Synergy we'd love to hear from you!
To donate to Mike's fundraiser click here.