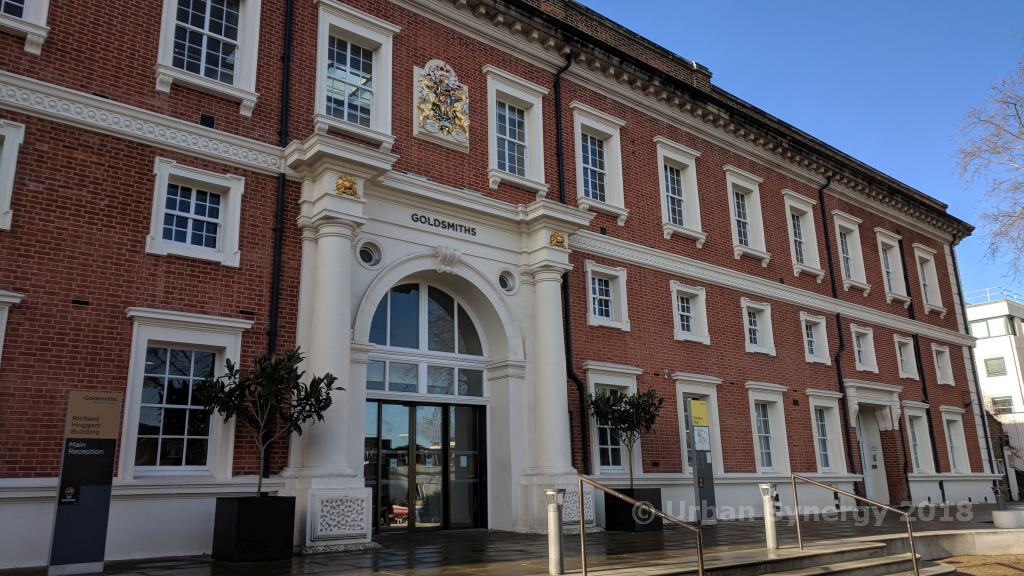 Goldsmiths University invited Urban Synergy mentees to attend a 'taster day' on Thursday 15th February, the visit was hosted by Marlyee Copeland and Goldsmith's student ambassadors.
Our mentees were told about the numerous societies that they could join or could create their own and also informed about the types of subjects that could be studied. They were also told about the Goldsmiths' alumni who have attended the university including; Steve McQueen (Film Director), Vivienne Westwood (Fashion Designer), Damon Albarn (Musician) and Damien Hirst (Artist).
The mentees took part in a group exercise where they were asked to plan a festival and think of all of the areas that they would have to consider to plan the project i.e: marketing, catering, security, entertainment and also think about the artists to appear and the theme of the festival. Each group presented their projects and discussed how they would produce their festival. The mentees were given a light lunch and then taken on a tour of the university which they enjoyed. Some of the comments received from the students;
Kymani, aged 16 yrs: 'I learned that university gives you a huge career boost.'
Noah, aged 14 yrs: 'I found it very informative and enjoyed the tour around the university. I will look at applying for universities in advance.'
Richelle, aged 14 yrs: I will focus on my learning and make sure that I get good grades.'
McElisio, aged 14 yrs: 'I learned universities have different societies. I will work harder to make it to a good university like Goldsmiths. I also enjoyed creating the festival with my group.'

Thank you to Goldsmiths University for hosting the event for our mentees and to Marlyee Copeland and the student ambassadors.