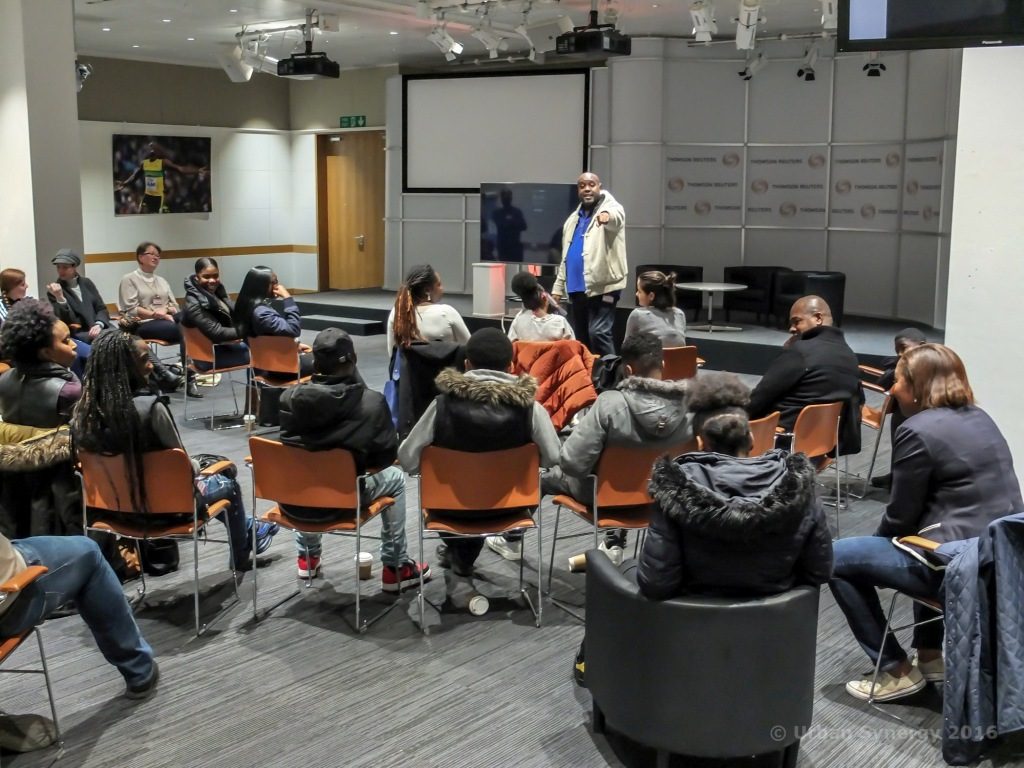 Urban Synergy Mentees were joined by their mentors and Urban Synergy staff for their annual Christmas event.
The activities kicked off with an inspirational talk from Michael Barrington-Hibbert ex-footballer and now CEO of Barrington-Hibbert Associates one of the industry's preeminent firms in senior recruiting.
Michael shared details of his early footballing career and how injury led him on a path to a new career and to a desire to give back, including an interview with BBC's Aled Jones of how he inspired a young person's life as well as his journey to date.
Urban Synergy Facilitator and Trustee, Paul Lawrence then lead the group in discussions on how to make the most out of the mentoring programme as they move forward to 2017, followed by a group ice breaker. The relaxed mentees were then able to share more intimate details of how the mentoring programme has helped them, how they feel about having a mentor and what goals they will focus on in 2017. Mentees will be continually supported by their mentors and are looking forward to a bright New Year.
After the sessions mentees received goody bags and then headed off to Nando's to enjoy Christmas lunch with their mentors and Urban Synergy staff!