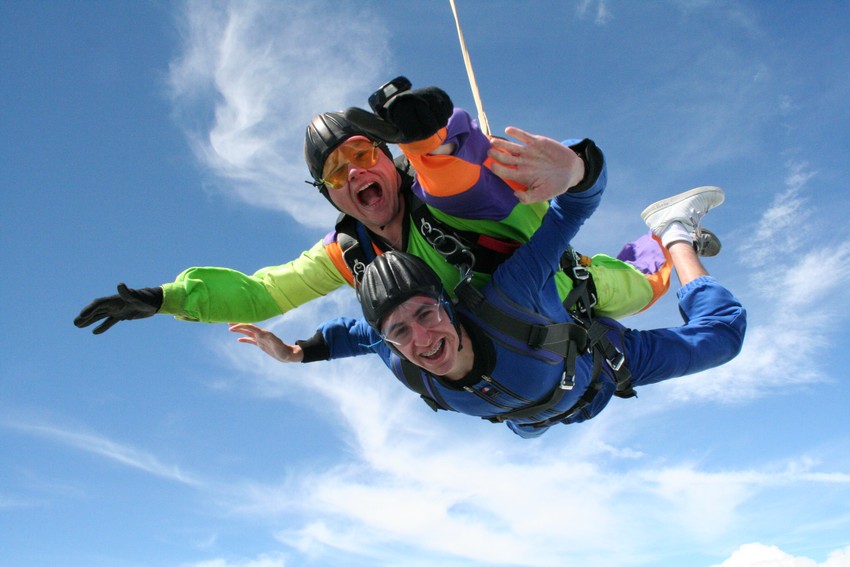 This September, Urban Synergy supporters will be doing a tandem skydive to raise funds for the charity.  If you'd like to help us raise money to continue inspiring more young people, sign up here.
The jump will be operated by UK Skydiving and is scheduled for Saturday 28th September 2013 at Chatteris Airfield near March, Cambridgeshire.
Costs are £50 deposit payable by 15th June, and a balance of £115 payable 13 days before the jump date.
All donations and sponsorship are being handled BT My Donate, we have setup a page here for the skydiving challenge, or if you'd just like to make a donation, see our fundraising page. Don't forget to include Gift Aid to maximise your donation.
Image courtesy of UK Skydiving
Please share this with your friends and family, thanks for your support.
To donate to the fundraiser, click on the Donate button, or on an individual name below:
Donate
Confirmed Skydivers
Click on the name of an individual if you'd like to sponsor them: