Message from the Chair
Dianne Johnson recaps the year so far…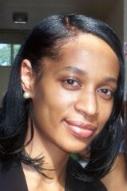 It's been rewarding to watch how much Urban Synergy (US) has grown in the last two years – but our progress is very much about our ability to work together to build a better community for our young people and each other.
It's been a busy year so far. We will have completed two mentor training sessions this year and we've continued to mentor young people from personal referrals. We're also on the radar of schools as we've received referrals from various schools and other organisations.
One of my favourite highlights of the year has been the two Role Model and Think Further seminars that Urban Synergy hosted at St. Matthews Academy. Both events reached over 400 young people in total and the role models who volunteered their time to speak and meet the youngsters really inspired them. We're busy organising another Role Model seminar this year and will be gearing up for our Annual seasonal celebration in December as well as planning for 2010.
We have launched our first summer program which includes activities like sailing, athletics, First Aid and volunteering at the Pineapple Luncheon Club, a club for elderly people in our community. Both the young and seniors have enjoyed the activities and our mentees have gained some valuable insight into the lives of another generation.
A big thank you needs to go out to all of the Urban Synergy team for their commitment, hard work and energy this year to ensure that our mentoring and events are effective. We have been supported by several new additions to our core team – Nigel, Rose, Sue and Natasha who have been instrumental in driving forward our progress this year – thank you…
Why not subscribe to our updates to see what Urban Synergy is doing or check out our events calendar to see where we are? Come and meet US especially if you're really serious about mentoring or would like to offer a young person some work experience at your place of work.
Dates for your diary
Saturday 29th August, Thorpe Park day out
Mentors and mentees – the last few places are remaining so book your place now!
Mentor in the Spotlight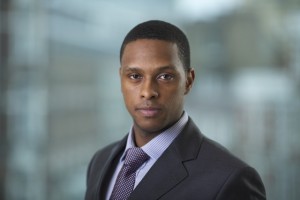 Roderick Ngotho is a currency strategist at premier global financial services firm UBS. A former UK economist, his role at UBS (analysing the currency markets for Emerging Europe, Middle East and Africa) keeps him busy. But mentoring has provided another rewarding challenge to his expansive portfolio. US's Claudia McKenzie chatted to Roderick to find out more.
CMcK: So… What motivated you to be a mentor?
RN: Mentoring was suggested to me by a close friend. I am fortunate to have role models of my own who take time out of their busy lives to engage me.  The opportunity to mentor under Urban Synergy just fell into place and I took the brave step to do it. My job at UBS is full-on and I enjoy it, but between the job, life stuff and my other passions (motorcycles and martial arts) I wasn't sure whether I feasibly had the time to mentor a young person. However, I've gotten a lot out of the experience and don't regret it for one moment. It's humbling to be able to inspire a young person through what my experiences in life have taught me.
CMcK: Tell us a little about your mentee…
RN: I have been mentoring Ibrahim for the past few months and I've found the experience enriching. I've enjoyed discovering who 14yr old Ibrahim is: a very interesting young man with a great sense of humour. He's got very good self expression; is confident and has good intelligent and sporting interests. I am really impressed by his creativity- he bounces back ideas at me all the time. He has a talent for creative writing and we are in the process of refining that talent. In my opinion, he has the potential to become a literary author. Urban Synergy, I said it here first!
CMcK: Has mentoring been challenging?
RN: The most challenging thing is that you don't know what's around the corner. Urban Synergy provides the necessary structure; it is important that mentors are able to adapt to the "here and now" while still implementing that structure. Each young person is an individual, facing varied circumstances and challenges. It can be difficult to plan ahead but not entirely impossible. I know that a big factor in determining how successful the mentoring will be is consistency. For this reason, despite unpredictable events in my life or in his, my commitment to mentoring has got to be consistent. By definition, this sort of consistency can be challenging to achieve.
CMcK: You're highly successful and driven in your own career. What single piece of advice would you give any young person trying to get ahead?
RN: I am very familiar with what it is like to be challenged in life and can sympathise and empathise with people who have to put up with more than their fair share of struggles to push forward. Where you live, your social background, and/or other factors can be a disadvantage but it's up to you to decide whether or not you're going to give up. Whether it's the first time or the 100th time, it's up to you to get up, and keep getting up. Not even our loving parents can dream for us; as individuals we carry the dream and face the challenges that come with nurturing that dream.
60 Seconds with mentee, Kofi Siaw age 16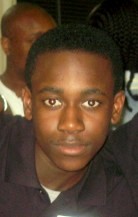 My work experience was at Thomson Reuters' Legal Department. The week consisted of talks and workshops with people from all over the company and I learnt a lot. But the thing which I most enjoyed was learning about contract negotiations as it was very interactive and I got to practice. Another thing which I enjoyed was making and doing the presentation with the rest of the team.
The week gave me an insight into the different sides of the law profession which I could go into, which was very beneficial and I'd like to say thanks to Joanne Skoulikas and Joanne Orzech at Thomson Reuters for having me.
Felicity Ethnic Raises the Roof
The elegant surrounding of Digress, West End was the backdrop to Urban Synergy's eagerly anticipated second annual fundraiser on Sunday 19th July.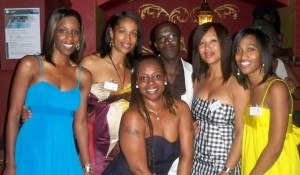 If you weren't there, you missed out on something special… Entertainment highlights of the night included performances by soul singer, Junior and several promising young artists with music also provided by Darae Palmer of MTV Base and DJ Madd P. But it was top British comedienne, Felicity Ethnic who brought the house down with her extremely witty and irreverent insights on raising young people into men and women that their families and communities can be proud of.
With her own hilarious recollections of having been disciplined by her parents to have the proper 'brought-upsy', Ethnic also had a serious message for the audience. She challenged everyone to take responsibility for being a role model and providing practical help and support to the new generation of youngsters coming up.
Through the generosity and support of individuals on the night, the event raised £900 which has been invested in securing a number of workshops for new Urban Synergy mentees.
Urban Synergy will continue its fundraising efforts over the next 6 months and if you would like to help us, please visit the 'Donate' page of our website.
Log on to www.urbansynergyuk.com for further news and info on activities for both our mentors and mentees.