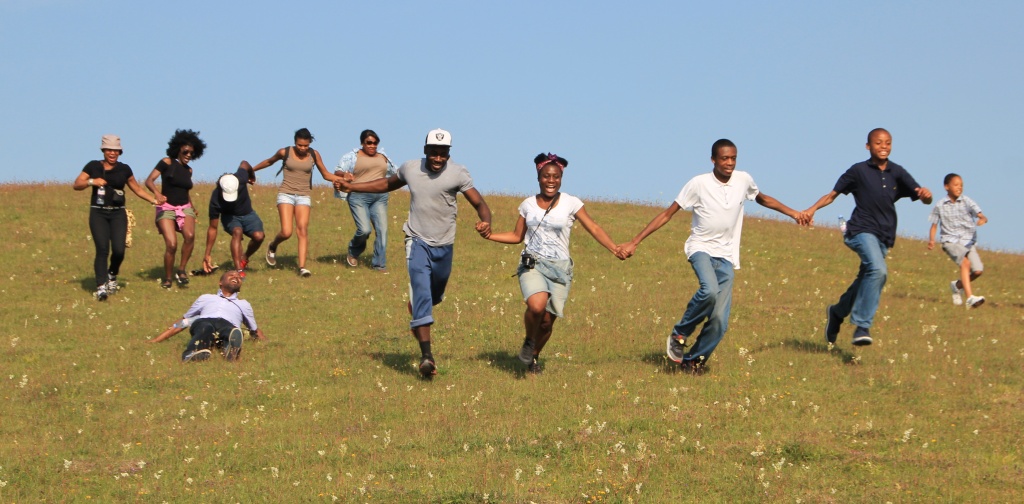 On what was said to be one of the hottest days of the year Urban Synergy, together with Oasis Adventures, took a group of 6 young people on Urban Synergy's first of many planned Summer Activities – "Country Walk". The Urban Synergy young people very quickly built up a rapport with the Oasis Adventure young team members.
The event was fun packed and included a visit to the Natural History museum at Tring where the young people took part in a zoology competition and learnt about the preservation of different species of animals.
We had a break for lunch and took refuge from the sun in the shaded canopy of the trees outdoors and after a good picnic and a well-earned rest we set off to the next venue for long walk and the young people completed another competition to identify different trees and leaves. We then went onto Barton Springs for a more tranquil walk and a challenging climb up a steep hill, all the young people and supervisors completed the challenge. At the end of the activity which was energetic, fun, educational and most of all was done while enjoying the outdoors, the winners of the challenge competition were awarded with a prize.
Feedback from the event:
Sandra – Parent "Working with the adults and young people, I learnt that we can still help and work together and to be patient on encouraging them to try and do new activities together.
Storm – Mentee "I used my social skills to make new friends and Urban Synergy are amazing and I would take part more activities,
Rashann – Mentee – "I learnt new things about outdoors and I was able to socialise with everyone and wish my friends could have also shared this experience"
Joel – Urban Synergy Ambassador "I learnt more about tree and animals. I wish I was at the event longer and did more activities"
Kofi – Urban Synergy Ambassador "Loved waling up the steep hill and the wonderful views".
Audrey – Mentee "I enjoyed the activity, the walk up and down the hill and drinking the cool natural spring water – I would love to do more Urban Synergy events."