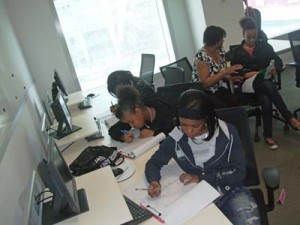 During the recent Easter holidays, six Urban Synergy mentees attended an NLP and Goal Setting Seminar at the Thomson Reuters building in the Docklands. This seminar was ably facilitated by Sonia Palmer.
The mentees all said they enjoyed it, and said it made them think about:
their behaviour
their affect on others and how they communicate
their respect for other people, respect for themselves, their self esteem
their future and career choices.
Several of them remarked that as a result of this event, they wanted to make a positive change in their lives.
For more pictures see our web gallery click here or for a pdf click here.